Thursday October 25, 12:20-1:20 p.m. Armitage Hall 3rd floor Faculty Lounge (turn left after elevators).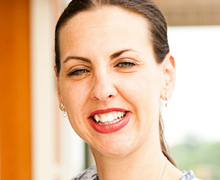 Jodina Hicks, Executive Director of UrbanPromise, together with youth and staff, will discuss the realities of growing up in Camden and the development of UrbanPromise as a visionary community-serving organization in the city.

Ms. Hicks received her JD from Rutgers-Camden Law School and has worked and published widely in public policy on youth development, faith-based initiatives, and corrections reform. UrbanPromise is a local organization that equips Camden children and young adults with the skills necessary for academic achievement, life management, spiritual growth, and leadership. For more information, visit https://www.urbanpromiseusa.org/.

The Department of Philosophy and Religion welcomes all students, staff, and faculty to attend. Free pizza and drinks will be served. We hope to see you there.