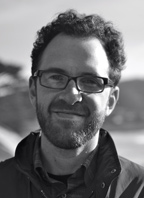 The department is proud to announce that it will welcome a new Assistant Professor of Philosophy in Fall 2013, Dr. James Genone, currently a Visiting Assistant Professor at Franklin and Marshall College.
Dr. Genone received his B.A. and Ph.D. in philosophy from the University of California, Berkeley, and also holds an M.A. in philosophy from Boston College. His research focuses on the relationship between perceptual experience and thought, and he is also interested in the nature of concepts, semantic reference, and the self. He has written journal articles investigating perceptual illusions, singular thought, experimental philosophy of language, and the nature of imagery in episodic memory. His current work concerns the role of attention in acquiring perceptual knowledge.
Prof. Genone will teach courses in the Philosophy of Mind, Epistemology, Early Modern Philosophy, and Personal Identity.
Please join us in extending a warm welcome to Dr. Genone when he arrives in the Fall!